I have been absolutely, ridiculously, crazily busy these past few weeks! So much so that I haven't had the opportunity to blog or even pay any attention to Mercedes Benz Fashion Week, NY. I did however get the opportunity to view the Marc Jacobs video of his Fall/Winter 2011 collection and I have to confess; I think I'm in love.
Who would think latex clothing could ever be glamorized? Why Marc of course! With the help of the House of Harlot, he was able to give latex the appearance of sequins and "rubberize" blouses. I predict that the handbags from the collection will also be a huge hit with MJ/LV ladies around the globe. There were a number of small and medium sized structured satchels that had a nostalgic Louis Vuitton-ism to them [duh].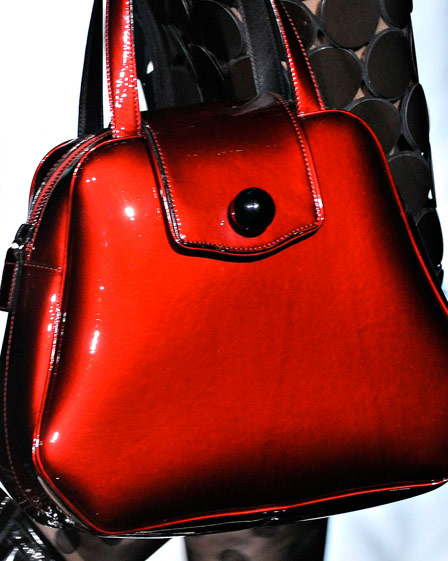 Whoever said fashion needed to be comfortable was wrong. Sometimes, in fact many times, the most structured, form fitting and somewhat uncomfortable clothes are the most beautiful. Hence, actualizing the ole parable "Beauty is pain". Evidence below.
To view the entire video, visit the
Marc Jacobs
website.
I missed out of New York Fashion Week but I will surely have my eyes wide open for both Milan and Paris' fashion week starting on the 23rd of this month. Make sure to keep abreast of
The Schedule
tab above to reference what shows take place when.
Stay tuned, RTW FW 2011 is only now beginning!